Elizabeth Phillips, a venerable professor of Romantic poetry and mentor to generations of Wake Forest women, who served for over thirty years on the English faculty and remained a beloved member of the College community after her retirement, died June 24 at her home near campus. She was eighty-nine.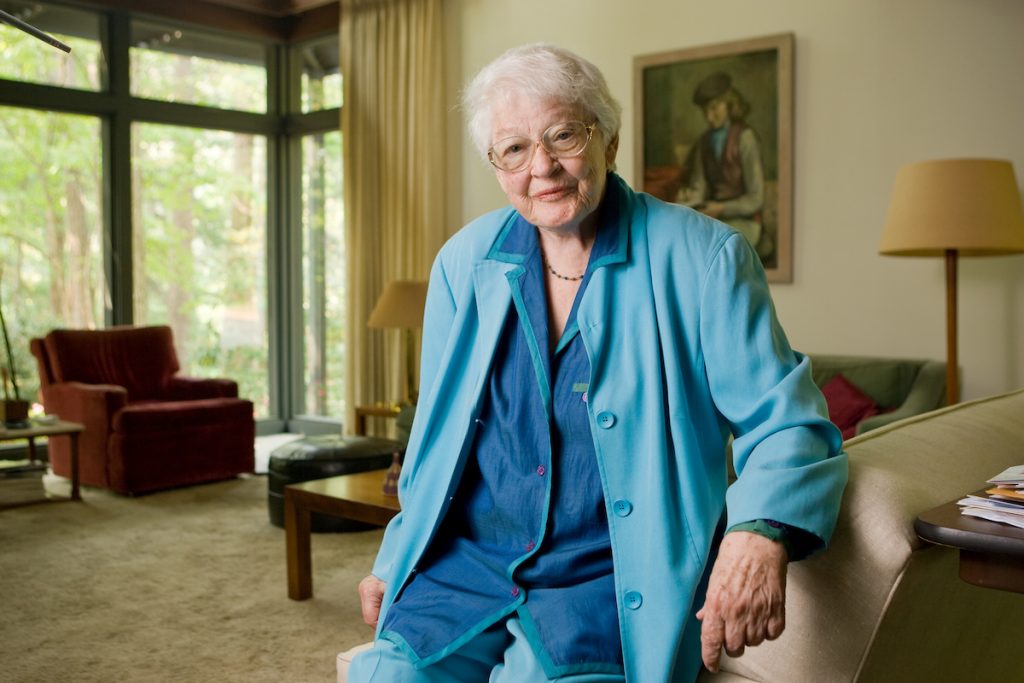 Phillips, a native of Spruce Pine in western North Carolina, earned her bachelor's degree in English from the Women's College of the University of North Carolina (now UNC-G) in Greensboro. Her early career was an odyssey—a year back in Spruce Pine teaching high school English, followed by a three-year stint in the public relations office of Women's College; attendance at the Writer's Workshop at the University of Iowa, where she earned a master's degree; a brief turn at Lees-McRae College; then, to Butler University in Indiana; to graduate school at the University of Minnesota; to a teaching post at a small women's college in Milwaukee; and, finally, to the University of Pennsylvania, where she earned her Ph.D. in English before being hired by Wake Forest in 1957.
Along with her poetry books, the peripatetic English scholar brought with her an independent streak and a tough skin. When the man who hired her, Dean of the College William Archie, asked her in her job interview what she could contribute to a "good Baptist college," she replied, "Criticism."
Yet she always tempered her feistiness with a certain graciousness and humility. One of the five women on the faculty when she was hired — the late Jeanne Owen, who taught business law and would become the first woman to achieve the rank of full professor at Wake Forest — warned her: "If you're going to be a woman on this faculty, you'll have to be better than the men." Replied Phillips, "I've met the men in my department, and I doubt I can be better than them."
Befriended and nurtured by her colleagues — especially by the males in her department whom she had in mind when responding to Owen — Phillips flourished and proceeded to enjoy a long career as a poetry teacher, mentor, and role model to young women.
Phillips was born with a congenital cataract in her left eye and lost sight in it when she was very young after several unsuccessful operations. Reading was a lifelong challenge for her as a result, and might have accounted for why she favored poetry over prose. But she never lost sight of her love of reading, nor of her desire to teach.
She retired in 1989 and received the University's highest honor, the Medallion of Merit, in 1992. In 2007, the Women's and Gender Studies Program started an award in her name that is given at Commencement each year to the student author of the best essay on a topic relevant to gender issues.
— David Fyten